I want to ensure that my clients have the peace of mind that they are in safe hands with our trainers. As the dog training industry is currently unregulated i have been assessed and accredited by leading independant industry bodies including the IMDT & Kennel Club on a regular basis, so you can be assured I have the practical and academic ability to work with your dog.
The training methods we use are all based on Positive reinforcement. We train our dogs to want to do something rather than do it because they are afraid of what might happen if they don't.
Our classes are held in our indoor venues in Maldon & Mundon and our own secure outdoor venue in Hatfield Peverel.
We provide training classes for puppies, adolescents and adult dogs. We run fun agility training classes.
We also offer one to one in home training for common doggy problems & behavioural issues.
Little Oliver Twists Dog Training was founded in May 2013 with just one Puppy class and now we run over 10 classes per week and one to one training and behaviour consultations plus monthly workshops.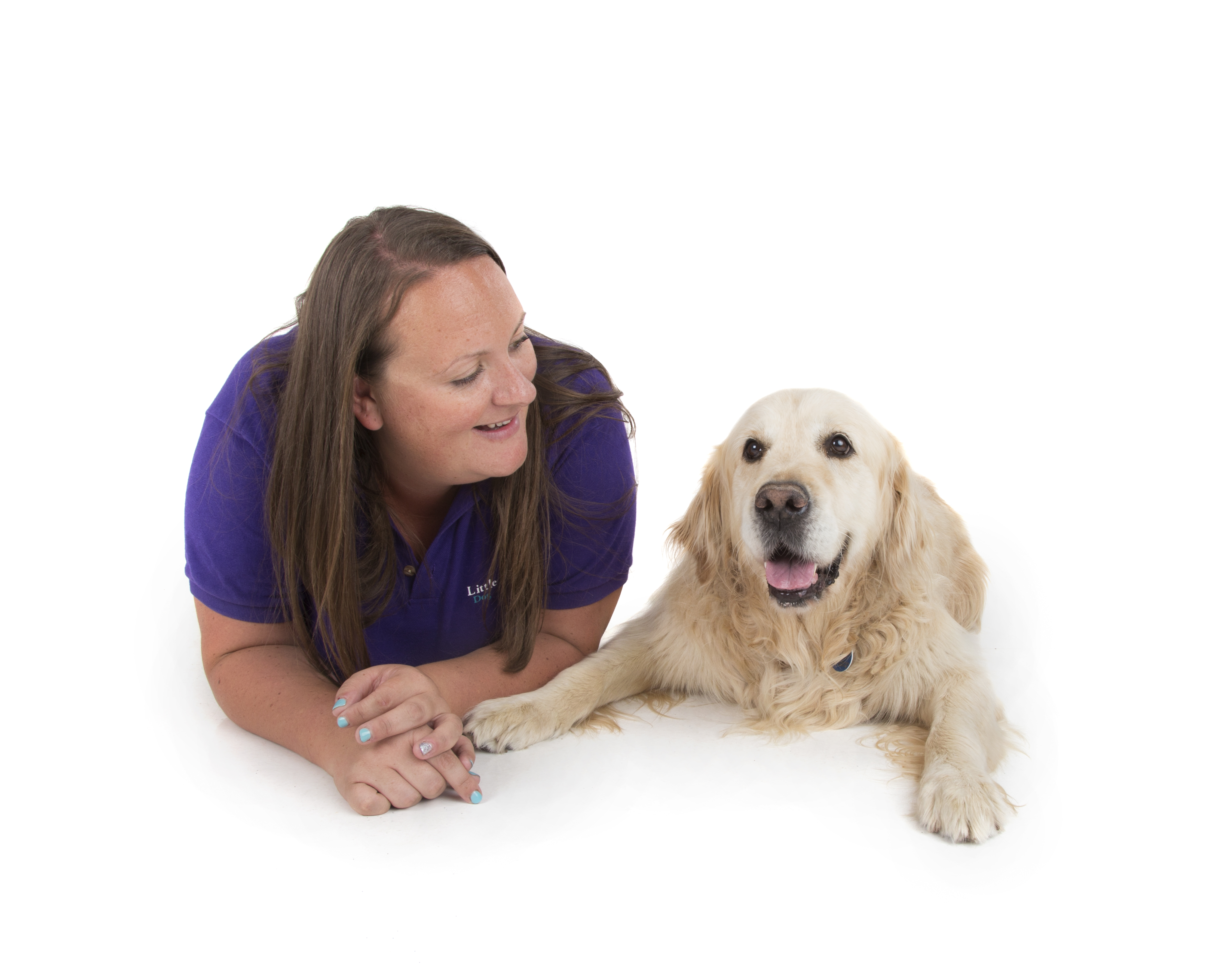 ...
About Katie owner and head trainer at Little Oliver Twists Dog Training

I have been brought up with dogs my whole life and began my training journey at age 11 when i was bought my own puppy Harvey the golden Retriever for my 11th birthday. I attended training classes with Harvey and that is where my passion for dogs all started (i now run training classes in the same hall where i first attended classes with Harvey 20 years ago) . I began my trainers Journey in 2011 and since then have achieved many qualifications including
Level 2 & 3 in Canine care, training and behaviour from Writtle College
OCN level 3 qualification in Dog Training and Behaviour. I was proud to complete my practical and theory assessments with the IMDT in November 2015 after having a year off to have my daughter Hollie and was awarded a full Membership. I am reassessed biannually to ensure i am maintaining both my practical and theory skills to their high standards.
I pride myself with offering fun, ethical and informative classes where the whole family can join in creating a strong bond between the dog and everyone that will live with the dog including children.
I keep myself up to date with changing ideas and methods by regularly attending different training courses and seminars to continual develop my skills and knowledge as a trainer and behaviourist.
I share my life with my daughter Hollie, Oliver a old Golden Retreiver , Stanley a Flat coated Retriver, Arnie the tortoise, 3 guinea pigs, 4 chickens and tropical fish.
When i am not training other peoples dog's i complete with Oliver in formal obedience competitions and train weekly with Oliver in agility.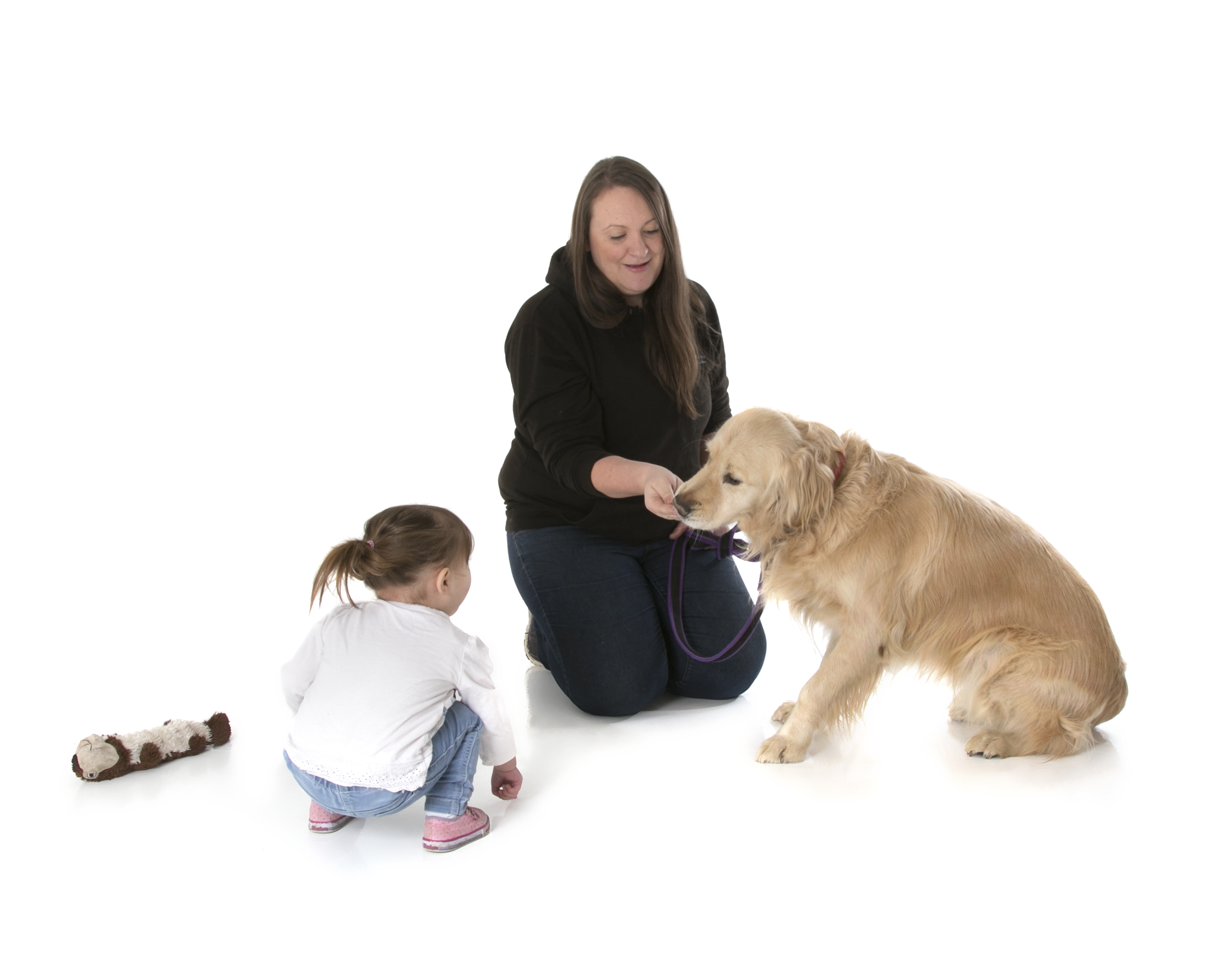 My Qualifications
I am a full member of The Institute of Modern Dog Trainers (IMDT)
I trained at Writtle college for 2 years and completed the Level 2 canine care, training & behavior qualification followed by the level 3 Canine behavior & training award.
I am a qualified canine first aider.
OCN level 3 qualification in Dog Training and Behaviour
I am currently working on my Level 4 OCN Behaviour Consultations and Functions of Behaviour
I am enrolled to begin in September my Level 5 BSC Honors degree with Writtle College in Animal management specialising in Pet Behaviour.
I have completed training with Victoria Stilwell on both positive based re-inforcement training and unlocking the canine brain.
I gained my hands on experience at another dog training school as an assistant trainer for 2 years. I volunteered at the RSPCA Danaher rescue Centre walking and handling the rescue dogs. I train and compete with my own dogs at competitive Obedience. I also train my dogs in Agility.

Lisa from Dog Walkers 4 U assists with our classes on a thursday. She is a qualified canine first aider. She is a fully qualified and insured dog walker